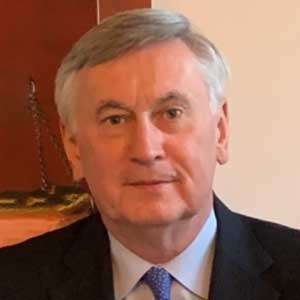 Prof. Mr. Ben Smulders
Member of the Supervisory Board

Department:

Supervisory Board
Profile
Ben Smulders is a Director in the European Commission Legal Service, heading its Trade Policy & WTO team. Prior to this, he worked in the Legal Service as a Director, heading the Institutions & EMU team and served before as member of its Internal market, State aid control & Anti-dumping- and Competition teams.
He served from 2014 until 2019 as Head of Cabinet to the European Commission First Vice President Frans Timmermans. From 2004-2008, he was Head of Cabinet of the Competition Commissioner Neelie Kroes.
Prior to being employed by the European Commission, Ben Smulders was a member of the Amsterdam bar and practised law in the Amsterdam and Brussels offices of the law firm Nauta Dutilh, of which he was elected partner in 1990.
Since 2013, Ben Smulders has been a Guest Professor of International and European Competition Law at the Free University of Brussels. He is also a Visiting Professor of Law at the College of Europe in Bruges, a Visiting Professor at the Collegio Europeo affiliated to the Universita' degli Studi di Parma, a member of the Scientific Board of its Centro di Studi in Affari Europei e Internazionali and teaches yearly a Master's course on the rule of law at the Université Paris 2 Panthéon-Assas. Moreover, he chaired until the beginning of 2021 the Supervisory Board of the Leiden University's Europa Instituut and is a substitute judge in the Court of Appeal of The Hague. Ben Smulders co-edits the Common Market Law Review and authored numerous publications on a great variety of EU law related subjects.