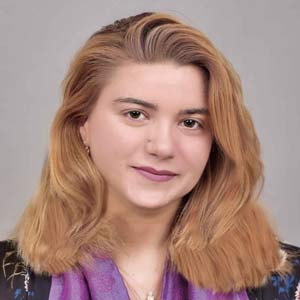 Carmen Enciso LL.B
Intern - trainee

Department:

Interns

Section:

Law of the European Union

Main fields of interest:

EU External Relations Law

EU Law

Public International Law
Profile
Carmen is currently completing her European Law School Track on European Law with a specialization in Law&Tech at the University of Maastricht. She is also part of the YUFE Track, through which she has completed exchange courses with multiple EU universities on e.g., Space Law, Law of the Sea and Environmental Protection Law. With the support of the Jean Monnet Chair (CHANCE) she completed the EU International Relations and Climate Change Module. She also participated in the Clinton Foundation IBM Hackathon on Climate Change, using code to tackle water sustainability. Previously, she studied in China, where she attended the Li Po Chun United World College through a first-place national scholarship. She has been involved in various moot courts, winning Best Team, Written Submission and Speaker at the ELSAMCC on ICL in 2020, and second place at the Nuremberg Moot Court in 2021. As part of her involvement in the 2020/21 CAIL discussion group at Maastricht, she spoke in its annual conference on feminist critical approaches to mechanisms of international climate governance. Together with her Editorial Team, she runs the Law Review of EMaas as its present Director and her own publications include articles on the new hacking powers under the Wet Computercriminaliteit III, as well as on mechanisms for judicial dialogue amongst EU high courts.
Carmen's research interests include public international law, EU law and EU external relations law.
At the Asser Institute, Carmen will be assisting Dr Eva Kassoti and Dr Narin Idriz within the Centre for the Law of EU External Relations (CLEER).