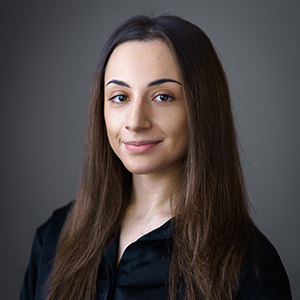 Catherine Gregoire LL.M.
Intern - trainee

Department:

Interns

Research strand:

In the public interest: accountability of the state and the prosecution of crimes
Profile
Catherine has recently completed her master's in Public International Law (human rights track) from Utrecht University in the Netherlands. Her research specializes in international criminal procedure, victims' rights, and restorative justice. Her masters thesis titled 'A Meaningful Approach to Victims Participation: Conceptualizing Restorative Justice for International Criminal Proceedings through International Human Rights Law' attempts to discern international legal and sociological standards applicable to the scope of victims' participatory rights in international criminal proceedings. She has studied in Brussels, Belgium where she earned her BA in International and European Law (summa cum laude) from Vesalius College (now the Brussels School of Governance). During her studies, she has interned and conducted research on victims' access to justice, reparations, and other human rights-related issues for international organizations.