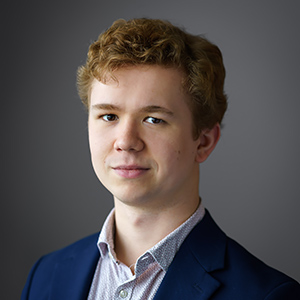 Charlie Bennett LL.M.
Intern - trainee

Department:

Interns

Research strand:

In the public interest: accountability of the state and the prosecution of crimes

Main fields of interest:

European Human Rights Law

European Law

International Dispute Settlement

Public International Law
Profile
After obtaining an LL.B in Groningen after moving to the Netherlands 5 years ago, Charlie now holds two LL.Ms in Public International Law and European Law (CL) both from Leiden University.
He has a wide range of interests: having written his LL.B thesis on Counter-terrorism and Human Rights, his first LL.M thesis on International Space Law, and his second LL.M thesis on European Constitutional Law and arbitration. He also organised and led Leiden's 2021 and 2022 entries into the Helga Pedersen Human Rights Moot Court Competition, and has won multiple legal negotiation competitions.

Owing partially to an ardent interest in post-Soviet history, at the Asser Institute, Charlie will be interning for both the Memocracy and NNHRR projects under the supervision of Dr. Uladzislau Belavusau and Dr León Castellanos-Jankiewicz respectively. He currently also interns part-time at the Space Court Foundation - a non-profit dedicated to enforcing the rule of law in future extra-terrestrial affairs.