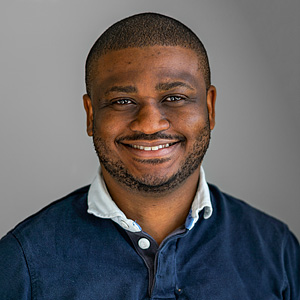 Dr Chukwuma Okoli LL.M.
Associate Fellow

Department:

Associate Fellows
Profile
Chukwuma is a Postdoctoral Researcher in Private International Law at the T.M.C. Asser Institute. Prior to joining T.M.C Asser Institute, he was inter alia, a Teaching Fellow at the Faculty of Law, University of Luxembourg for about four years, where he Taught Comparative Private International Law, Comparative English Law of Contract, and Comparative English Law of Tort.

Chukwuma is a qualified Barrister and Solicitor of the Supreme Court of Nigeria since 2008. He practiced law in reputable law firms for about three years in the area of domestic and international commercial transactions. He also holds an LLM in International Commercial Law (with distinction) from the University of Aberdeen.

Chukwuma's principal research interest is in all aspects of private international law/conflict of laws, with a special focus on the European Union, Nigeria, and English speaking or Commonwealth Africa. He has significant publications on these subjects. He is the author of a substantial monograph on a civil and commercial aspect of European Union Private International Law and the co-author of the leading text on Nigerian Private International Law.
Chukwuma is one of the editors on conflictoflaws.net, the leading blog that features global news, comments and debates on private international law. He has peer-reviewed articles and books. Some of his publications are in the reading list of UK universities.
Selected Publications
1. Books/Monographs
C.S.A. Okoli and R.F. Oppong, Private International Law in Nigeria (1st edition, Hart, Oxford, 2020)
C.S.A. Okoli, Place of Performance: A Comparative Analysis (1st edition, Hart, Oxford, 2020)
2. Articles
C.S.A. Okoli, "Choice of Law in the European Union: Common Law Procedure and Evidence" (2019/2020) XXI Yearbook of Private International Law 189-199
C.S.A Okoli, "International Commercial Litigation in English Speaking Africa: A Critical Review" (2020) 16 Journal of Private International Law 189-203
C.S.A Okoli and E, Roberts, "The Operation of Article 4 of Rome II Regulation in English and Irish Courts" (2019) 15 Journal of Private International Law 605-625
C.S.A. Okoli, "Choice of law for Contract of Carriage of Goods in the European Union" (2015) 4 Lloyds Maritime and Commercial Law Quarterly 512-525
C.S.A. Okoli, "AASA: Locating the Central Administration of a Subsidiary Company which is part of a Group of Companies under Article 60 of Brussels I Regulation" (2015) European Company Law 13 -18
C.S.A. Okoli, "Sowing the seeds of a future African Union Private International Law: A review of Private International Law in Commonwealth Africa" (2014) 10 Journal of Private International Law, 517-533
C. Okoli, "Late Payment of Freight and Hire – Power to Award Interest under the 1998 Act" (2014) 4 Journal of International Maritime Law 252-6
C.S. A. Okoli, "English Courts Address the Potential Convergence between the Doctrines of Piercing the Corporate Veil, Party Autonomy in Jurisdiction Agreements and Privity of Contract" (2014) 3 Journal of Business Law 252-261
C.S. A. Okoli, "The Significance of the Doctrine of Accessory Allocation as a Connecting Factor under Article 4 of Rome I Regulation" (2013) 9 Journal of Private International Law 449-
C.S. A. Okoli and G.O. Arishe, "The Operation of the Escape Clauses in the Rome Convention, Rome I Regulation and Rome II Regulation" (2012) 8 Journal of Private International Law 513 – 545
C.S. A. Okoli, "Production Sharing Agreements and Licences: A Distinction Without a Difference?" (2012) International Energy Law Review 282-4
Works in Progress
Article 24 of Brussels Ibis (with Professor Vesna Lazic)
Article 8 of Brussels Ibis (with Professor Vesna Lazic)
Territorial Jurisdiction in Election Petition Matters in Nigerian Jurisprudence (with Abubakri Yekini)
The Contractual Function of a Choice of Court Agreement in Nigerian Jurisprudence
Private International Law in Commonwealth Africa (2nd edition) (with Professor Richard Frimpong Oppong)
Recognition and Enforcement of Foreign Judgments in Civil and Commercial Matters in Asia