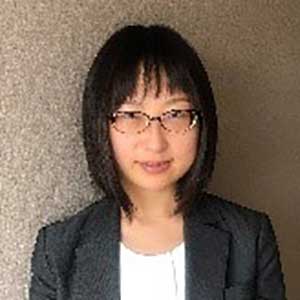 Fumi Yoshimoto LL.M.
Visiting researcher

Department:

Visiting Research Fellows

Research strand:

Transnational public interests: constituting public interest beyond and below the state

Main fields of interest:

EU Law

Transnational Legal Relations
Profile
Fumi Yoshimoto is a PhD Candidate in Hitotsubashi University (Japan)/ Visiting Research Fellow in Centre for the Law of EU External Relations under Asser Institute under the sponsorship of Japan Society for the Promotion of Science. She is carrying out the research on the Common Foreign and Security Policy (CFSP) especially by analyzing what problem the gap between CFSP and other areas brings about, how that problem is solved by CJEU and what are the influences of the judgments of CJEU on the actors concerned and the following cases. She got the Bachelor's degree in Law from Kyushu University (Japan), the Master's degree in Public International Law from Kyushu University and the Master's degree in European Studies from Katholieke Universiteit Leuven (Belgium).
Publications
'Communitarisation of CFSP?: Expansion of the Role of the European Parliament and CJEU's Jurisdiction (Case C-658/11, European Parliament v Council of the European Union, ECLI: EU:C:2014:2025 (24 June2014, CJEU (Grand Chamber)) ', The Hitotsubashi Journal of Law and International Studies 18, no. 2 (2019): 413-429 (in Japanese)
'Expansion of Jurisdiction of CJEU over CFSP cases' in Yoichiro Usui (ed.), Kawariyuku EU (Akashi Shoten, 2020): 53-70 (in Japanese)
'EU-Japan Cooperation in the Security Field from the Perspective of Japan's Legal Framework' (Blogdroiteuropéen) (April 2020): 1-6