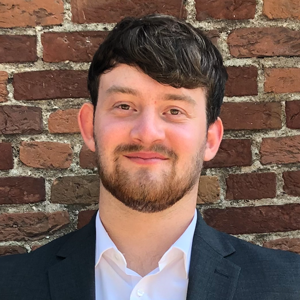 Max Ebdon LL.M.
Intern - trainee

Department:

Interns

Research strand:

Transnational public interests: constituting public interest beyond and below the state

Main fields of interest:

Business and Human Rights

International Technology Law
Profile
Max has recently completed an LL.M from the University of Groningen in Public International Law, prior to this he completed his LL.B in International and European Law also in Groningen. Max's interests lie in non-State actors under international law with his LL.B thesis covering the use of child soldiers by non-state armed groups. It was during his LL.M that Max found his real interest: business and human rights law and its relationship with the technology sector. He wrote about this in his thesis on the applicable substantive law under the Hague Rules on Business and Human Rights Arbitration in the context of the ICT manufacturing industry.
Max will be working under the supervision of Dr Antoine Duval and Dr Virginie Rouas where he will be conducting research on business and human rights within the framework of the Doing Business Right project, in particular, by providing research assistance in the finalisation of a study on the potential of big data technologies in the context of sustainability due diligence.