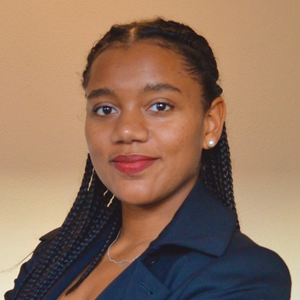 Noemi Zenk-Agyei LL.B
Intern - trainee

Department:

Interns

Research strand:

In the public interest: accountability of the state and the prosecution of crimes

Main fields of interest:

International Environmental Law

International Relations

Public International Law
Profile
Noemi is in the fourth year of her International and European Law LL.B. at The Hague University of Applied Sciences. She has completed a minor in dispute resolution and focuses on international relations and diplomacy in her work as a representative for the NGO Youth Organization of the European and African Union.
Prior to her Internship at Asser, Noemi has worked as a student research assistant for the establishment of a legal technology database in collaboration with Stanford University. As a young rapporteur for the Environmental Peacebuilding Association, Noemi has researched and reported on topics concerning the environment during armed conflict and the criminalization of Ecocide.
At the Asser Institute, Noemi will focus on the International Crimes Database and the Asser Nexus on Conflict and Crime. She will primarily be assisting the Asser research strand 'In the public interest:
accountability of the state and the prosecution of crimes' (ASPC)."