1968
Increasing international cooperation and first PhD
In 1968, two significant events marked the development of the T.M.C. Asser Instituut.
A 40 page bilingual brochure introducing the Institute was published entitled: "TMC Asser Instituut – Institut interuniversitaire de droit international – Aperçu général / Interuniversity institute of international law – Introduction".
The first 20 pages were in French (back then the working language in private international law); pages 20–40 contained the English translation. It was the first non-Dutch publication of the Institute and it shows how important international cooperation was already deemed in the early years of the Institute. As Voskuil (see 1965) wrote: "it is highly desirable for the Institute to build up strong relations with fellow institutions abroad" (p. 34). The increase in international cooperation, even in those early years, is moreover shown by the setting up of a translation department at the Institute in the same year.
Another important event that year was the first PhD awarded to a researcher of the Institute. J.P. (Hans) Verheul (1928–2001) defended his PhD on Aspekten van Nederlands Internationaal Beslagrecht [Aspects of Dutch international right of seizure] at the VU University Amsterdam. Verheul had worked for the Institute since 1964 and in 1968 he was head of the department of Private International Law. In 1976, he left the Institute and was appointed Professor of private international law at Leiden University which he remained until his retirement in 1989.
This was the first of almost 40 PhD awards in the history of the Institute. See also the promovendi database.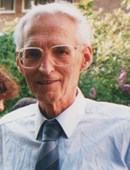 Hans Verheul in 1998                                  
(Photo: V.P. Verkruissen)