1994
New director at the T.M.C. Asser Instituut
In 1994, after nearly 30 years, the Asser Institute's first director Dr. C.C.A. (Bert) Voskuil left on reaching retirement age (see also 1965) left the Institute. His successor was Dr. G.J. (Gerard) Tanja, who successfully reshaped the Institute from a place where documentation was the main output (see also 1975) into an academic research institute.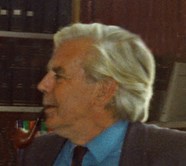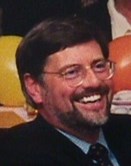 Bert Voskuil, 1992                                 Gerard Tanja, 1994
(Photos: V.P. Verkruissen, Asser archives)
During this year the bylaws of the Foundation T.M.C. Asser Instituut, which had already been approved, were signed on 17 February, thereby bringing to an end the somewhat unsatisfactory legal situation of the previous years (see also 1987). A few months later, as a logical consequence the Penvoerdersovereenkomst [Governance Agreement] between the University of Amsterdam and the Institute was concluded, after which Asser Institute staff officially became University staff.
After Gerard Tanja left in 1999 to take up a position elsewhere, Dr. F.A. (Frans) Nelissen filled the vacancy in 2000 after having been interim director in the meantime. He, in turn, left in 2011, after which Ms A. (Ann) O'Brien MBA became the Institute's executive director.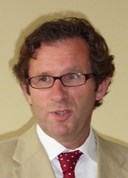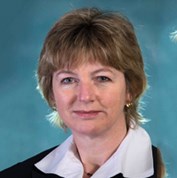 Frans Nelissen                  Ann O'Brien
(Photos: Asser archives)
Also in 1994 the first real T.M.C. Asser Instituut logo was introduced in the colours yellow and green. As from 2011 a new corporate design was created with new colours and a new logo. The green and yellow were replaced by red and grey. And the face of Tobias Asser no longer looked to the left but the right. See below the logos we used during the last 50 years.


1965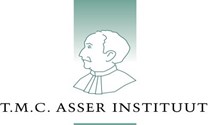 1994


2011
Bert Voskuil defended his PhD on "De internationale bevoegdheid van de Nederlandse rechter" [The international jurisdiction of Dutch judges] in 1962. For most of his professional life he worked as director of the Asser Institute, during which time he also built an impressive oeuvre of articles and books in the field of private international law. Also from 1966 he acted as plaatsvervangend rechter [deputy judge] and from 1975-1994 as politierechter [police magistrate] for the Amsterdam District Court.
In 1990 Gerard Tanja defended his PhD on "The legal determination of international maritime boundaries. The progressive development of continental shelf, EFZ and EEZ law". He also has an MBA from the University of California. Prior to his directorship at the Institute he worked as legal advisor at the Dutch Ministry of Foreign Affairs and was an associate professor at Leiden University. In 1999 he left the Institute to join Clifford Chance LLP.