2004
The European Arrest Warrant Project


Throughout 2004-2007 the T.M.C. Asser Instituut, as leading partner in an international consortium, carried out a multi-country information and research project on the implementation and application of Framework Decision 2002/584/JHA on the European Arrest Warrant (Council Framework Decision 2002/584/JHA of 13 June 2002 on the European arrest warrant and the surrender procedures between Member States, OJ No. L 190/1 of 18-07-2002).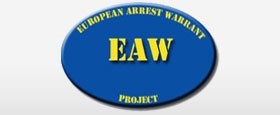 This framework decision replaced the system of extradition. The implementation process was cautiously monitored and documented. Resulting information was made available to a variety of target groups through the website, by the publication of academic articles and two books and  a conference as well presentation at various seminars and workshops.
In 2004 the Eurowarrant project received a considerable grant from the European Commission enabling a variety of activities undertaken by the partners and personnel of the project. Results of the project were presented on the project's website.
In 2007, the Dutch Ministry of Justice contributed financially enabling the continuation of the project because the system of surrender was still developing and we, both as an Institute and as a consortium, wanted to carry on the work so as to ensure readily available information for those interested in and having to work with the relatively new system. Both grants helped to maintain contacts with both individuals and organisations within a Pan-European network of specialists in the field. The network was established as part of the project and has been the basis for developments since.
Nowadays all 28 member states of the European Union make frequently use of the surrender procedure and more and more individuals are becoming aware of the system as such. In the coming years more citizens of the European Union, probably with some new countries joining, will need to have easy-to-access and exhaustive information. Since 2002 many more framework decisions and directives in the field of criminal justice have been adopted and implemented, thus emphasizing even more the reality of mutual recognition in the day-to-day practice of judicial and criminal cooperation within the European Union.
Also, the website has served as a platform for discussion, exchange of information and opinions both for practitioners and academics.
During the various stages of the project we have noticed interest from the United States of America and Canada but also from some Latin American and Northern African countries. The system of surrender, based on mutual recognition, has been taken as an example for those countries. Politicians, academics and practitioners alike are interested in the process and relevant information.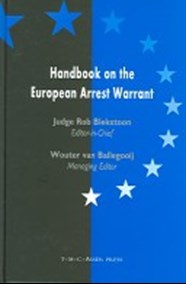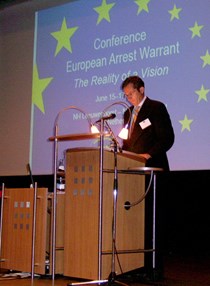 Cover Handbook EAW                              Conference, 2006 (Photo: Asser archives)
The following partners collaborated in this consortium and contributed to the success of the initial phase of the project:

• Amsterdam Centre for International Law

• Centre of Information Services for MPs of the National Library of Estonia 

 
• European Criminal Bar Association 

• Faculty of Law of the University of Lund 



• Max Planck Institute for Foreign and International Criminal Law, Freiburg 

• Ministry of Justice of Romania 


• T.M.C. Asser Instituut, The Hague


During the project's initial two-year period other organisations have supported the project's aims and goals:

• Eurojust


• The International Association of Prosecutors


• European Judicial Network, The Hague 


• Faculty of Law of Maastricht University 


• Association Internationale de Droit Pénal, Vienna 


• Centre of Research in Criminal Sciences Fernand Boulan, Marseille