2010
New conference room
After the latest move to new premises (see 1998) the T.M.C. Asser Instituut's reading room and library were named "Bert Voskuil Library" in honour of the first Director (see 1965). During the first decennium of the 21st century it gradually became unnecessary to keep such facilities due to the expansion of modern technology, such as internet and e-readers. Therefore it was decided to transform the library into a modern virtual knowledge centre and only keep a core collection of books and periodicals.
The reading room was in 2010 reconstructed into a state-of-the-art conference room. It took 5 months to realise this renovation. At the end of 2010 the total work on the Institute's library wing was completed. The festive and official opening took place in January 2011.
 
The Institute organised a competition among the staff for renaming the area and it was named Mandela room.
At the same time the other conference rooms were renamed after Mancini and Monnet.
The former "Bert Voskuil Library" is now situated in the basement.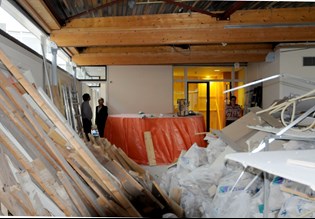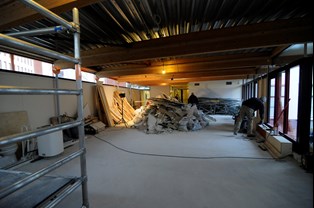 Chaos during the renovation (Photos: Asser archives)