2011
100 years Nobel Peace Prize Tobias Asser
2011 marked the 100th anniversary of the award of the Nobel Peace Prize to the Dutch lawyer Tobias Asser, the name giver of the T.M.C. Asser Instituut. Asser was the first and until now the only Dutch citizen to be honoured with this prestigious prize (see also 1965 and 1991).
His achievement of a century ago was celebrated with a special conference held in the Peace Palace on 9 December 2011. The aim of the conference was to reflect on Asser's legal and political heritage and to address his lessons to be learned in dealing with contemporary global challenges. The title of the conference was "Inspiration and Innovation in International Law".
A commemorative book entitled "T.M.C. Asser [1838-1913] : Founder of the Hague Tradition" by A. Eyffinger was published and presented at the conference.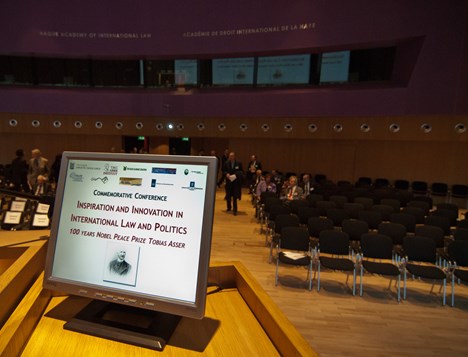 100 years Asser conference)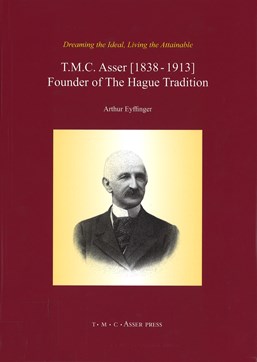 Cover of the book (available here)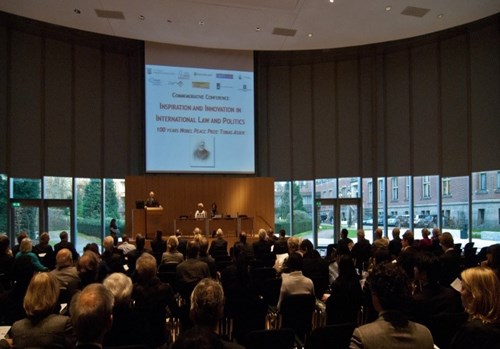 (100 years Asser conference)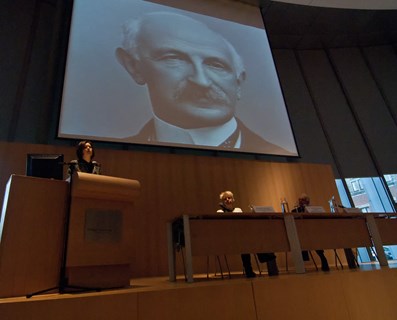 H.E. the ambassador of Norway addressing the conference
(Photos: Asser archives)