2013
Three TV crews in the T.M.C. Asser Instituut

Wednesday 10 October 2013 was a hectic media day in the Institute. The weekend before, a Russian diplomat, Mr Dimitry Borodin, had been arrested by the police in The Hague and briefly held in a police station, on grounds of suspicion of domestic violence. The Russian Federation immediately protested strongly against this violation of diplomatic immunity. The Netherlands authorities emphasised the importance of protecting his children. When on Tuesday the news became public knowledge, Olivier Ribbelink was asked by Netherlands Radio about the incident, and he clearly and unequivocally stated that Mr Borodin enjoyed immunity and could not be arrested or detained, and, therefore, the Netherlands had no choice but to formally apologise to the Russian Federation. This was also placed on the station's website and the following morning three television crews of three different news programmes came rushing to the Institute for their own more in-depth take on this story and/or on diplomatic immunities as such: Nieuwsuur, Hart van Nederland, and RTL Nieuws - Editie NL. However, as these things go, between the morning interviews and the evening broadcasts the Dutch Minister of Foreign Affairs had officially apologised to the Russian Federation.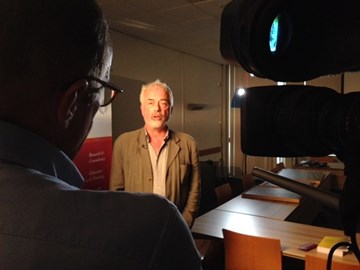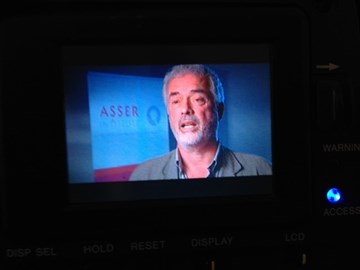 (Photos: Nieuwsuur)
2013 was also the year when especially the ASSER International Sports Law Centre came in the media a number of times.