50 Years of Asser - EU Law Symposium
Published 23 April 2015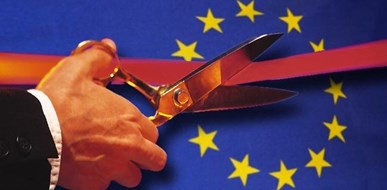 Better Regulation in the EU Revisited
Benefiting Business and Citizens
On 23 April , 2015, First Vice-President Frans TIMMERMANS, will address the international conference on "Better Regulation in the EU Revisited" at the T.M.C. Asser Instituut in The Hague.

First Vice-President TIMMERMANS, who is responsible for Better Regulation, Interinstitutional Relations, Rule of Law and the Charter of Fundamental Rights, will speak about his new Better Regulation Agenda during the T.M.C. Asser Instituut's jubilee European Law Conference.
In his speech, he will elaborate on the importance of this Programme for citizens, business and other stakeholders. He will explain the benefits that small and medium-sized enterprises can draw from the Commission's Better Regulation Agenda and address the environment and the security dimensions of the Commission's endeavours. The Commissions Better Regulation Agenda will be officially presented in Brussels the end of April.
On the occasion of her 50th anniversary, the T.M.C. Asser Instituut is hosting four international symposia throughout 2015. The European Law Conference is the second event in this context. It will convene policy-makers from state and EU institutions with academics from the Netherlands and abroad. It will focus on the question of whether the EU, through its new Work Programme on Better Regulation, will succeed in concretising the benefits of European integration for citizens and business. Against this background, one of the topics addressed by speakers and participants will be the quality of legislation as well as the dilemma of when and whether EU action should be preferred over Member State action. The role of science and impact assessment and their contribution to increasing the prosperity and well-being of citizens and business while safeguarding the rule of law and fundamental rights will also be discussed.

>> Download programme