Academic freedom under threat
Published 26 May 2017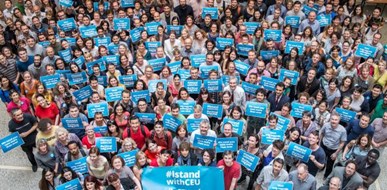 At this moment, academic freedom is under threat in Hungary. A new act seems to be targeting specifically the renowned Central European University (CEU), as this institution does not meet the newly imposed conditions.


Strict conditions
According to a recently adopted Act on higher education, foreign universities present in the country must meet new, stricter conditions. For example, the institutions must have an active campus in their State of origin. In addition, the Act sets as condition the conclusion of an international agreement at government level, agreeing on the details of the University's functioning. The requirement is a serious hurdle for CEU, as the American federal government has no jurisdiction to negotiate in matters like higher education that belong to the states.
Concern
The T.M.C. Asser Instituut is deeply concerned by this recent piece of Hungarian legislation as it goes against fundamental academic values and hampers CEU to play a critical role in society. We are especially worried about the political motivation behind this act. It is our firm belief that universities and academic freedom should be protected against any government interference. Academic freedom can only thrive in an environment that provides for legal certainty and is not subject to the changing will of political powers. Therefore, the T.M.C. Asser Instituut declares its most sincere solidarity and support to CEU.
Call to action
We regard the European Commission's investigation in a subsequent infringement procedure concerning the act, as a positive development. The T.M.C. Asser Instituut will continue to follow the debate and will stand firmly by the side of CEU. It also calls on any individuals or organizations to join in support, because the stakes are higher than just one institution. It is about the future of freedom of education and academic research.