T.M.C. Asser Instituut: building closed from 24 July to 4 August due to renovation
Published 21 July 2017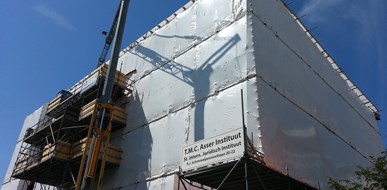 Dear visitor,
We are very sorry to have to inform you that the Institute will be closed to all visitors starting on 24 July ending on 4 August. We have closed the building for safety reasons in view of the ongoing renovation.
During this period a limited number of staff members will be available and you can reach them only by e-mail.
For general inquiries send an e-mail to info@asser.nl and we will get back to you.
Many thanks for your understanding.
Board and staff of the T.M.C. Asser Instituut