Building trust in International Law and Institutions
Published 19 May 2017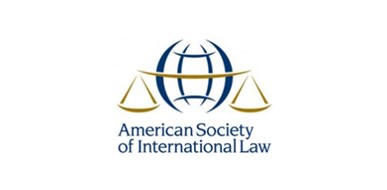 Ernst Hirsch Ballin, President of the T.M.C. Asser Instituut, moderated the closing plenary of the American Society of International Law (ASIL) annual meeting that took place from 12 until 15 April in Washington DC. The closing session focused on the building of trust in international law and institutions. It also evaluated the criticisms levied against international courts and institutions and considered what steps should be taken to restore faith in their ability.

Figurehead of international justice
During the closing plenary Benjamin Ferencz was honoured by the city of The Hague by naming the footpath next to the Peace Palace after him as "one of the figureheads of international justice": the Benjamin Ferenczpad (Benjamin Ferenczpath). The city's Deputy Mayor Saskia Bruines (International Affairs) travelled to Washington to present the street sign to Ferencz after which Ferencz gave a presentation.
Click here to watch the Closing Plenary: Building Trust in International Law and Institutions, including Benjamin's Ferencz' presentation.