Delegation of Judges from the Supreme Court of Albania visit the Asser Institute
Published 24 April 2015
On Wednesday 22 April 2015, the Chief Justice of the Supreme Court of Albania, Prof.Dr. Xhezair Zaganjori, and his colleague Judges sitting on the criminal law bench in the Supreme Court, visited the Asser Institute.

The Judges were on a three day visit to International Courts and Tribunals in The Hague, and sought also to visit the Asser Institute in view of the excellent relations between our two institutions.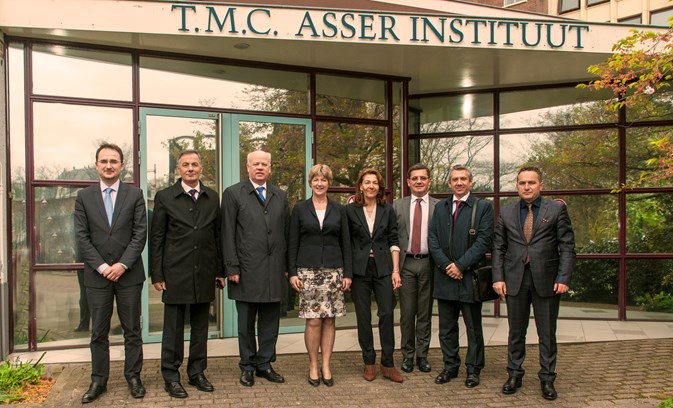 The Asser Institute has trained the legal officers of the Supreme Court of Albania during 2014 and many Albania Judges (and Prosecutors and senior Civil Servants) participate in the ongoing Matra PATROL training programmes in The Hague. It is the wish of the Albanian Supreme Court to further strengthen its co-operation with the Asser Institute.