Launching the Netherlands Network for Human Rights Research
Published 30 October 2017
By Dr Marta Bo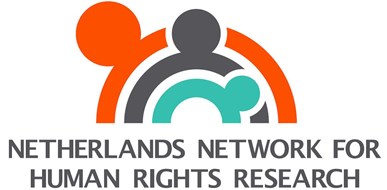 The Launch of the Netherlands Network of Human Rights Research (NNHRR) is approaching and it is with great enthusiasm that I, as a coordinator of the network, would like to express a few words on this important event.
With the transformation of the School of Human Rights Research in the NNHRR, we want to strengthen and revitalise its crucial networking functions.
Why a network for human rights research in the Netherlands?
The Netherlands is very well known for its high quality of university research in human rights. Most Dutch universities host a significant number of junior and senior researchers whose focus is human rights.
Here comes the need of connecting researchers at the early stages of their careers with the more experienced ones, in order not only to support them over the course of their PhDs, but also to offer them help in the challenging 'post-PhD' phase. The NNHRR is a platform where members can share expertise, experiences, challenges, ideas and events.
In connection with the latter aspect, the Netherlands hosts several institutions as well as international and non-governmental organisations (NGOs) with a focus on human rights. A fundamental idea beyond the NNHRR is to support researchers at the final stages of their PhDs by putting them in touch with practitioners who could give advice on future career plans! Moreover, by connecting researchers with policy makers and other human rights institutions, the NNHRR wants to create a bridge between the research and the world of policy and practice.
The Asser Institute is honoured to have been entrusted with the coordination and administration of the NNHRR. With its long history of interuniversity network-maker and –coordinator and by being based in The Hague, city of peace and justice, the Asser Institute is very well placed to act as a facilitator among universities, academics and practitioners. The Asser Institute is as renowned center for international and European law research with specific strand of research on Human Dignity and Human Security in International and European Law, which makes Asser the natural host for the NNHRR.
To attend the launch, please register your attendance via the event page. 
We look forward to seeing you on 10 November!
Dr. Marta Bo
Dr. Marta Bo is the Coordinator of the Netherlands Network of Human Rights Research and a researcher at the T.M.C. Asser Instituut within the strand 'Human Dignity and Human Security in International and European Law'.