"Legal Frameworks Need to Adapt in Order to Address the 'Hidden', Systemic Roots of Migration"
Published 13 December 2017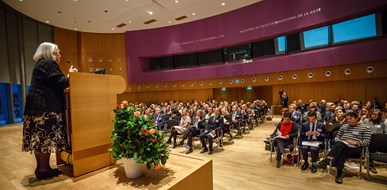 On 30 November 2017, professor Sassen addressed a full Academy Hall of the Peace Palace in the Hague at the prestigious Annual T.M.C. Asser Lecture of the Asser Institute. She turned her gaze towards the rise of extractive logics driving the current global economy. The extraction of resources and value from economies cause expulsions of people from various areas of the world and are too often neglected as a driver of global migration flows. Sassen emphasized that legal frameworks need to adapt in order to address the 'hidden', systemic roots of migration.
Read the full report of the Third Annual T.M.C. Asser Lecture.