Legal Regulation of Historical Memory Remains a Vivid Reality
Published 26 August 2017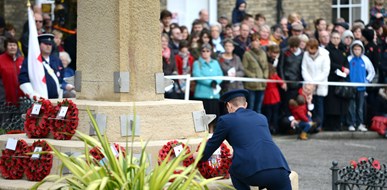 The new Dutch government plans to oblige schools to teach their students about the background of the national anthem. At the same time, protesters in the US are pulling down Confederate statues and memorials symbolising the history of slavery. The latest news-block is full of examples unfolding state-approved interpretations of crucial historical events. Legal governance of history is often addressed under the tag of "memory laws". Uladzislau Belavusau, Senior Researcher at T.M.C. Asser Instituut, together with Aleksandra Gliszczyńska-Grabias from the Polish Academy of Sciences, investigated these laws and presented their findings in the book's introductory chapter. They conclude that legal regulation of memory is by no means a remnant of the past. In the twenty-first century, it remains a vivid reality.

Memory laws commemorate the victims of past atrocities, as well as heroic individuals or events emblematic of national and social movements. They date back centuries and continue to spread throughout Europe and the world. In their introduction, Belavusau and Gliszczyńska-Grabias shed light on multiple examples, including, for instance, Vladimir Putin's law of May 2014 to protect the memory of Stalinism, the 2008-prohibition of Holocaust denial in the EU and the "pact of silence" in post-Franco Spain.
Influence
Memory laws affect us in various, often controversial, ways, Belavusau and Gliszczyńska-Grabias say. They sometimes impose criminal penalties on speech or conduct deemed offensive to the plight of heroes or victims. On the other hand, children everywhere grow up reading state-approved texts designed to impart not merely a knowledge, but an interpretation of history. Governments everywhere designate national memorial ceremonies, remembrance days or authorise the construction of public monuments.

Contentious Issue
It makes memory laws a contentious normative issue, according to Belavusau and Gliszczyńska-Grabias. "It seems that no state, no law, no well-ordered polity can do without them, because they may help achieve a self-understanding that each nation's complex past consists of the moments of glory and those which are shameful, that no nation is either a collective villain or a hero. Objections against the very idea of memory laws are however powerful, because they impose limits on democratic freedom of expression, association, the media or scholarly research."

Global Law and Transitional Justice
Most analyses of memory laws have been written by political scientists, sociologists and historians, rather than lawyers. The book "Law and Memory. Towards Legal Governance of History", edited for Cambridge Universty Press by Belavusau and Gliszczyńska-Grabias, offers accounts by both lawyers and non-lawyers. Therewith, it seeks to fill the gap in the literature and revisits memory laws foremost as a phenomenon of comparative law and transitional justice. The book is forthcoming this autumn with Cambridge University Press.

Memory Laws in European and Comparative Perspective
The book including this introductory chapter by Belavusau and Gliszczyńska-Grabias is part of the European project Memory Laws in European and Comparative Perspective (MELA). It is a four-nation, EU-sponsored consortium gathered to examine memory laws throughout Europe and the world, funded by a major HERA (Humanities in the European Research Area) grant. The consortium consists of Queen Mary University of London, T.M.C Asser Instituut (University of Amsterdam), Alma Mater Studiorum University of Bologna and the Polish Academy of Sciences. At the T.M.C. Asser Institute, two researchers, Dr. Uladzislau Belavusau and Marina Bán, are currently working on this MELA-project.
Read the whole article 'Memory Laws: Mapping a New Subject in Comparative Law and Transitional Justice' in the Asser Research Series.