Link between mental health problems and foreign fighters
Published 9 March 2017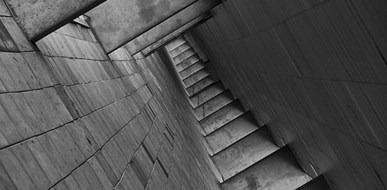 There is link between mental health problems and the phenomenon of foreign fighters. However, more research is necessary to assess the exact nature of this relationship.
This is one of the conclusions of the report 'Mental Health and the Foreign Fighter Phenomenon. A Case Study from the Netherlands' that was published on 9 March 2017. The report provides a number of insights in this complex issue that has recently received increasing attention. It is based on a closed, multidisciplinary expert meeting organised by the International Centre for Counter-Terrorism – The Hague (ICCT) and the T.M.C. Asser Instituut, one of the founding institutions of the ICCT.
Warning signals
According to the experts it is clear that there is a dire need for more research in this field and that this study must be seen as a first exploration. Besides that, the experts recommended:
that much more attention should be paid to warning signals coming from the larger social context of a radicalised person, for example the dysfunctional family;

that therapists (as well as, for example police officers) should be trained so as to enhance cultural, political and religious awareness in order to recognise the process of radicalisation in time;

that discrimination and social defeat may be a fertile ground for radicalisation and thus that policies should focus on creating an 'inclusive society', stimulating dual identity, and providing everyone with structure and a sense of belonging.
Complex Issue
The meeting brought together several Dutch actors, such as frontline practitioners and social (youth) workers, radicalisation experts, human rights lawyers, experts working in the criminological and behavioural fields, including psychiatrists and staff members from such institutions as the Dutch Association of Mental Health and Addiction Care (GGZ). Members of the Police, the Public Prosecution Service, the Judiciary and the National Coordinator for Security and Counterterrorism (NCTV) were also present.
Cultivation of trust
The T.M.C. Asser Instituut works on the further development of international and European law in such a way that it serves the cultivation of trust and respect in the global, regional, national and local societies in which it operates. Therefore, it works together with several other organisations in networks like the ICCT, an independent think and do tank providing multidisciplinary policy advice and practical, solution-oriented implementation support on prevention and the rule of law, two vital pillars of effective counter-terrorism.
Read the report.