New Winter Academy - Doing Business Right: Corporate social responsibility in transnational law and practice
Published 20 October 2017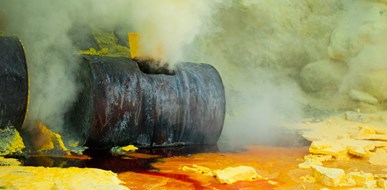 For Doing Business Right Winter Academy 2019 - The UN Guiding Principles on Business and Human Rights: From theory to practice click here. 
From 8 till 12 January 2018, the T.M.C. Asser Instituut organises the first edition of its new Winter Academy in the framework of its Doing Business Right project. Our programme provides a comprehensive overview of the legal mechanisms at different regulatory levels ensuring that multinational corporations carry out their activities in a responsible manner, and that they are held accountable for any abuses.

Globalisation has changed the way we consume, work and live. Tech giants, such as Facebook and Google, define the way we find, exchange and digest information. Giant retailers, such as Nestlé and Wal-Mart, decide what we eat and where, how and at what price it is produced. Global banks, such as ABN Amro and HSBC, decide which of our infrastructure, commercial and individual projects get financed. Transnational corporations affect, for good and for bad, the lives of almost everyone across the globe. The question is then how to ensure that they do so responsibly and without threatening our livelihoods, be it through environmental damage, labour abuse, human rights violations or threats to health and safety.

The role(s) of law in CSR
While the negative effects of free trade and unrestricted commercial flows are being felt, it is the task of lawyers in numerous legal fields to devise legal solutions to ensure that transnational corporations act responsibly and are held accountable for the negative consequences of their activities. This Winter Academy aims to study the variety of legal mechanisms available to support and enforce corporate social responsibility.

In the most egregious cases, for example complicity in genocide or trade in instruments of torture, international criminal law will be a potential focus. National liability rules may serve to provide an avenue for civil redress for victims of harms caused by transnational corporations. Corporate social responsibility codes, certification mechanisms and international standards will also play an important role in implementing internal business processes that take into account and remedy adverse impacts. A renewed international trade rulebook that would emphasise legitimate regulation and the importance of non-economic interests in trade would certainly be a step in the right direction. Finally, the option of a binding international treaty on business and human rights is also on the table. All these legal strategies will be intensively discussed over the course of the weeklong Winter Academy.
Programme and speakers
The five days at the Asser Institute will provide advanced theoretical knowledge of the various legal fields and debates relevant to corporate social responsibility, distilled by high-level academics. Furthermore, we will also feature insiders' perspectives on how these mechanisms work in action, with experienced speakers coming from the corporate world, international organisations, law firms, and NGOs. This Winter Academy is designed for advanced students (at Masters or PhD level), as well as young professionals with a keen interest in the various modes of regulation of transnational business activity and corporate social responsibility.

Speakers include:
* Prof. J. Eijsbouts, Maastricht University

* Prof. C. Ryngaert, Utrecht University

* Prof. M. Footer, University of Nottingham

* Dr. A. Beckers, Maastricht University

* Dr. D. Prevost, Maastricht University

* Prof. L. Enneking, Erasmus University Rotterdam
* Prof. N. Bernaz, Wageningen University & Research
* H. Nieuwenhuis, Marine Stewardship Council
* M. Lazala, Business & Human Rights Resource Centre

* A. Heidenveldt, Het Groene Brein

* Dr. W. Douma, T.M.C. Asser Instituut

* Dr. E. Partiti, T.M.C. Asser Instituut

* Dr. A. Duval, T.M.C. Asser Instituut
More information and registration for the Winter Academy: Doing Business Right.
Doing Business Right
The T.M.C. Asser Instituut carries out research on developments in international and European law and its potential for serving the cultivation of trust and respect in the global, regional, national and local societies in which the law operates. This Winter Academy is part of the newly established research project of the Asser Institute on 'Doing Business Right', which is part of the broader research strand 'Advancing Public Interests in International and European Law'.