Overview of the First ISLJ Annual International Sports Law Conference
Published 20 November 2017
Close to 100 participants from 37 different countries attended the first ISLJ Annual International Sports Law Conference that took place on 26-27 October 2017 in The Hague. The two-day programme featured panels on the FIFA transfer system, the labour rights and relations in sport, the protection of human rights in sport, EU law and sport, the Court of Arbitration for Sport, and the world anti-doping system. On top of that, a number of keynote speakers presented their views on contemporary topics and challenges in international sports law.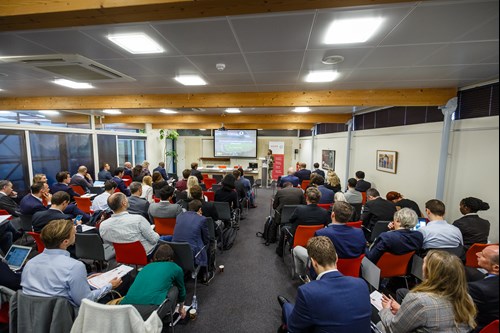 The Asser International Sports Law Centre put together a report that provides a brief summary of the conference with full videos of the keynote speeches for both those who could not come, or participants who wish to relive their time spent at the T.M.C. Asser Institute.
Read the full report here.