Slovak EU Presidency: focus on confidence and strength
Published 16 March 2017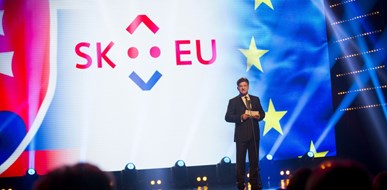 In a time of increasing migration flows, spill-over effects of the economic and financial crisis, and the outcome of the recent Brexit referendum, the Slovak Presidency of the Council of the EU aimed at addressing the lack of confidence of EU citizens and showing the strengths of the European Union.

H.E. Ambassador Mr. Roman Bužek will give a CLEER Presidency Lecture on 21 March 2017 at the Asser Institute, discussing the main challenges, goals and priorities of the Slovak EU Presidency during the second half of 2016.

Do you want to learn more about the experience of the Slovak EU Presidency in 2016? Join our lecture!

More information & registration: http://www.asser.nl/education-events/events/?id=2967

CLEER Presidency Lectures
Since 2011, a special lecture series by the Asser Institute and the Centre for the Law of EU External Relations (CLEER) provides focus on a specific segment of EU external actions: the role of the incumbent presidencies in coordination and leadership in regional and global issues.