The Role of Law in Historical Memory
Published 31 October 2017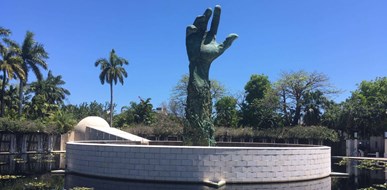 What is the nature and role of legal engagement into historical memory in national, European and international law? Uladzislau Belavusau, Senior Researcher at the T.M.C. Asser Instituut, together with Aleksandra Gliszczyńska-Grabias from the Polish Academy of Sciences, co-edited the book "Law and Memory: Towards Legal Governance of History" which was recently published by Cambridge University Press.
In the book, the contributors explore the most current legal and political circumstances and developments influencing the governing of history. This provides a global comparative scrutiny of memory laws in light of recent judicial trials and commemoration practices. The contributors also reflect on potential conflicts between legal governance, political pluralism, and fundamental rights, such as freedom of expression. In addition, the contributors also considers various historical, social and political backgrounds.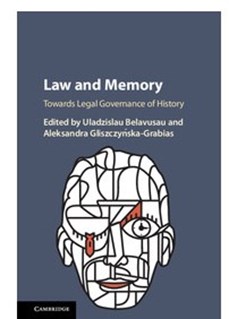 MELA-project
The book was published as part of the MELA project ("Memory Laws in European and Comparative Perspective"). This is a four-nation, EU-sponsored consortium gathered to examine memory laws throughout Europe and the world, funded by a major HERA (Humanities in the European Research Area) grant.
Introduction
The introductory chapter of this book, written by Belavusau and Gliszczyńska-Grabias, has been published in the Asser Research Series as a paper "Memory Laws: Mapping a New Subject in Comparative Law and Transitional Justice".
More information and the latest news are on the website of the MELA project, including the first MELA-newsletter, highlighting major MELA activities and publications.