The Ugly Side of the 'Progress' of our Global Economy
Published 2 November 2017
By Miha Marcenko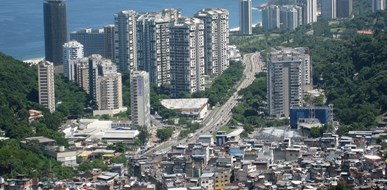 On 30 November 2017 the T.M.C. Asser Instituut organises the Third Annual T.M.C. Asser Lecture on the development of international law. Professor Saskia Sassen will deliver the keynote lecture entitled: when the law cannot recognise extreme injustice even if it affects millions. Asser-researcher Miha Marcenko highlights why the work of Professor Sassen inspires him to rethink about the role of international law in the protection of the weak.

There are scholars who are not afraid to delve into the most complex social problems head-on, present them in a new light, and at the same time continue speaking truth to power. Saskia Sassen is one of them.

Intellectual Journey
An observer and theorist of globalization, she has dedicated her scientific life to rethinking and re-imagining the many faces of global economic and other relations that define our time. One can pick up her book 'Losing control?' from twenty years ago, her seminal works on global cities, or her more recent piece 'Expulsions' to observe the powerful analysis of the world surrounding us. It is the combination of the daringness of her intellectual journey and her activist spirit that makes her stand out.

Rethinking Important Problems
She has never been deterred from observing the most complex currents and changes in our global world and reconceptualise them. As a reader, I am always surprised by the elegance with which she makes me rethink such important problems as the role of the state in the global economy or the position of cities as crucial nodes in the global capitalist network.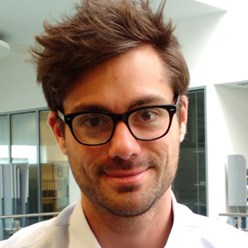 Ugly Side of Progress
However, the most inspiring part of her work is the unrelenting desire to expose the ugly side of the 'progress' of our global economy. She is not afraid to shine a light on the poverty and exclusion in global cities, caused by pressures to accommodate and cater to a global elite, or more recently the brutality of expulsions of people who cannot be monetized and used. By doing that, she is as much an activist for a more just world as she is a scholar.

Be More Daring
What can international legal scholars learn from her? Should we be more daring in our observation and re-conceptualization of the international world? Should we more actively rethink established forms of legal protection against deprivation of the weak? Her work offers us the opportunity and even responsibility to look in the mirror and contemplate what international law is doing wrong, how it contributes to this deprivation, and what we can do about it.

With her speech, Professor Sassen will directly or indirectly challenge us. It will be up to us to think and to make the next move. 
The Third Annual T.M.C. Asser Lecture will take place in the Academy Hall of the Peace Palace on Thursday 30 November 2017 from 16.00 – 17.30 hrs, followed by a reception. Registration opens at 15.15 with coffee and tea.
More information and registration.
**Miha is a researcher working on the project 'The Global City: Challenges, Trust and the Role of Law', made possible by Gieskes Strijbis Fonds.**