Top Lebanese Law Students Visit the Asser Institute
Published 31 August 2017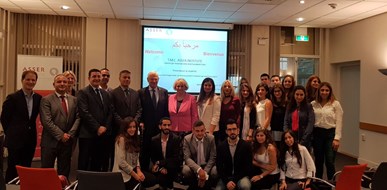 Eighteen top Lebanese law students have visited the T.M.C. Asser Instituut as part of the Lebanon Programme season 2016-2017 for an open panel discussion. Asser's Academic Director Prof. Janne Nijman kicked off the event with a warm word of welcome and moderated a fruitful discussion between the students and a panel of experts. The panel consisted of Judge Ivana Hrdličková, President of the Special Tribunal for Lebanon (STL), Judge David Baragwanath, former President and currently Appeals Judge of the STL, Marjolein Cupido, Assistant Professor Criminal Law at Vrije Universiteit Amsterdam, and Dr. Christophe Paulussen, Senior Researcher at the T.M.C. Asser Instituut. Topics that were addressed included the Lebanon Programme itself and what it has brought the students, the STL and the way it is perceived by the public and the media in Lebanon, as well as the nature of international (criminal) law more generally.
Judge Hrdličková reassured that the STL's responsibility is to act for the Lebanese people and emphasised the importance of the programme and the visit.
"We appreciate exchange of experience and interest of young Lebanese lawyers to be involved in international criminal law. I think it is a great motivation for the students to take a trip to The Hague. It is a fascinating city just because it is a city of peace and justice. To see and visit different tribunals and to meet people who are working there means something more than just to learn or read about it. It is more practical and more real."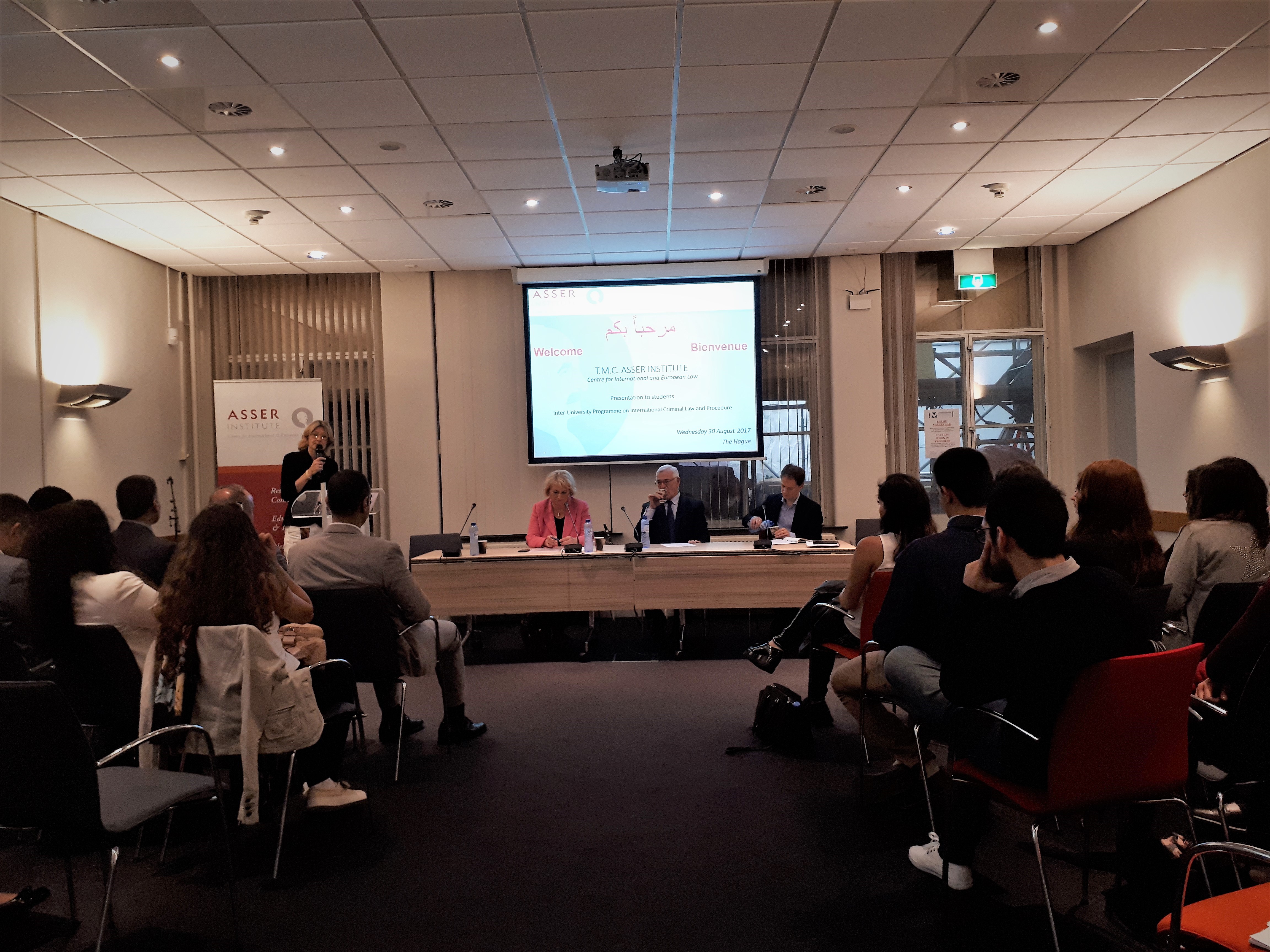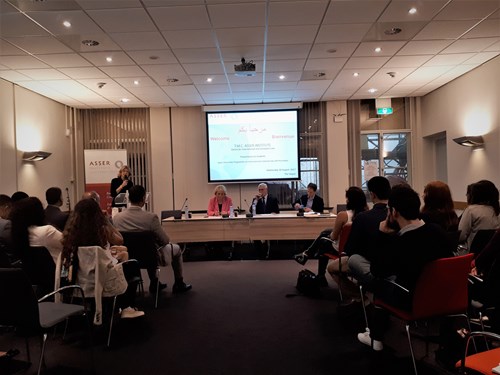 The T.M.C. Asser Instituut and the STL aim to continue the Lebanon Programme, which now involves no less than eleven Lebanese universities.