Trustworthy international institutions are a constitutional duty
Published 2 May 2017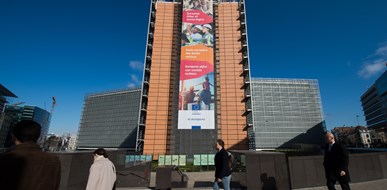 'Like in many other countries, the current public debate in The Netherlands may be characterized as inward-looking, Janne Nijman, academic director of the Asser Institute observes in Dutch Newspaper Trouw.
This is remarkable, Nijman argues, when we consider that nationalist and populist tendencies in our society are first of all a response to international developments. Indeed, more than ever before this time calls for trustworthy international institutions to which citizens can entrust public interests. The new Dutch government would do well to bear this in mind.'
Read the whole article (in Dutch only) on the Trouw website. 
Cultivation of trust
The T.M.C. Asser Instituut carries out research on developments in international and European law and its potential for serving the cultivation of trust and respect in the global, regional, national and local societies in which the law operates.