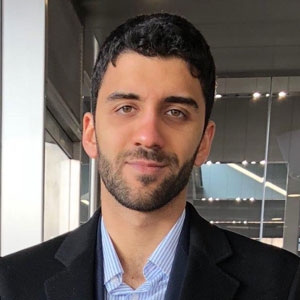 Abdurrahman Erol LL.M.
Intern - trainee

Department:

Former Interns

Section:

Public International Law/International Humanitarian Law/International Criminal Law
Profile
Abdurrahman did his law bachelor in Turkey and graduated in 2015. Between 2015 and 2016 he studied master's at Tilburg University on International Law with the special focus on Human Rights Law. In September 2017, he started a research master in law at Tilburg University. In 2015, Abdurrahman with his fellow students from his university participated in ICC Moot Court Competition in The Hague. He participated in some summer schools in The Hague, Salzburg and Zurich on International Criminal Law and Business and Human Rights. In 2015, he was granted the Jean Monnet Fellowship from the Turkish Ministry for EU Affairs He also holds a scholarship from the Turkish Ministry of Education for doctoral studies and after successfully completing his PhD he will start working as an assistant professor in Turkey. He is primarily interested in Business and Human Rights and Public International Law.