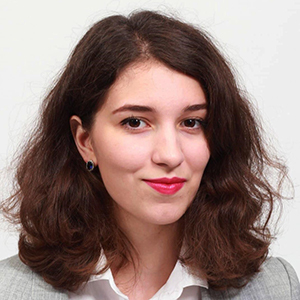 Alina Carrozzini LL.B
Intern - trainee

Department:

Interns

Section:

Law of the European Union
Profile
Alina Carrozzini is currently pursuing a master's degree in European Legal Studies at College of Europe (Bruges campus), where she is writing a dissertation on procedural theory in EU Law. From September 2020 she will be conducting a PhD in EU External Relations Law at King's College London.
In 2019, Alina obtained an LL. B in International and European law from The Hague University, writing a dissertation on the CJEU's treatment of political questions.
Prior to joining Asser, Alina was a legal research intern at the Max Planck Institute for Comparative Public Law and International Law in Heidelberg, Germany. Her main interests include EU external relations law, procedural law and administrative law. In addition to being an Italian and Romanian native speaker, she is fluent in English and French.
At Asser, she will be assisting Dr. Eva Kassoti and Dr. Narin Idriz within the framework of the Global Europe Project.