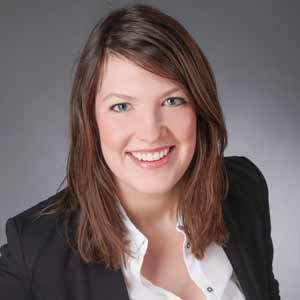 Anne Brockherde BA
Intern - trainee

Department:

Former Interns

Section:

Conferences & Events
Summary
During her Bachelor studies at Saxion University of Applied Sciences, Anne successfully completed the Honours Programme of the Academy Marketing and International Management (MIM) for the Academy's top 5% of students, spent an Erasmus year in Lyon, France to participate in the International Business Programme (IBP) and did an internship at Essent. After her Bachelor study she did a traineeship at Demcon to create an export strategy to Germany.
After the completion of her Bachelor in International Business and her Traineeship, Anne decided to specialize in Political Science. During her Master studies 'International Relations' at Radboud University in Nijmegen, she completed the Honours Programme at the Radboud Honours Academy. She is currently finishing her Master thesis by doing research on the French influence on the decision-making process regarding the foreign policy in Germany.
Anne does an internship in the Events and Education department at the T.M.C. Asser Instituut to contribute with her combined knowledge of Marketing/ Communications and International Relations to the organization of events, the marketing and the communication strategy of the organization.