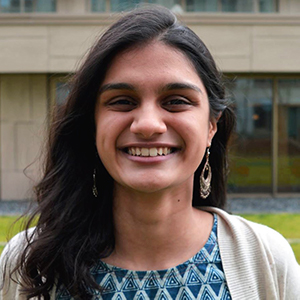 Chianna Shah BSc
Intern - trainee

Department:

Interns

Section:

Public International Law/International Humanitarian Law/International Criminal Law
Profile
Chianna is an International Relations and Organisations student at Leiden University, and is expected to graduate cum laude in February 2021. Her Bachelor's thesis examined the differing prosecution of wartime sexual violence in international criminal tribunals depending on the gender of the survivor. She also followed a humanities honours program in Postcolonial Studies at Leiden University and an extended minor in Human Rights and Law at Leiden University and Vrije University Amsterdam.
Before joining the Asser Institute, Chianna was extensively involved in university democracy through her position as an elected councillor in the Faculteitsraad Sociale Wetenschappen and as the President of a student political party.
Chianna's key areas of interest are human rights law, migration law, postcolonialism, and law and governance in developing countries.