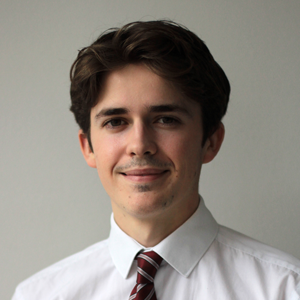 James Sexton LL.M.
Intern - trainee

Department:

Interns

Section:

Public International Law/International Humanitarian Law/International Criminal Law

Main fields of interest:

European Human Rights Law

International Criminal Law

International Humanitarian Law
Profile
James recently graduated from Leiden University with an LL.M. in Public International Law (cum laude). His thesis analysed how the obligation to investigate alleged violations of international humanitarian law operates within ad hoc military coalition settings. He obtained his LL.B. (first-class honours) from the University of Glasgow in 2020, which included a year of study at the University of Copenhagen, Denmark (2018-2019). James' primary interests lie within international humanitarian law, international criminal law, and European human rights law.
Prior to joining the Asser Institute, James worked at the Kalshoven-Gieskes Forum's International Humanitarian Law Clinic, first as a student researcher and then as a junior supervisor. In these capacities, James contributed to the research project "IHL in Action: Respect for the Law on the Battlefield" carried out in collaboration with the International Committee of the Red Cross.
At the Asser Institute, James primarily assists Dr. Christophe Paulussen and Maria Sperling M.A. with the MATRA Project: "Strengthening Ukraine's Capacity to Investigate and Prosecute International Crimes". In addition, he is the editorial assistant for the Yearbook of International Humanitarian Law and provides general research assistance in the research strand "Human Dignity and Human Security in International and European Law".