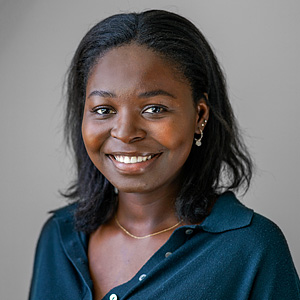 Kike Ajibade LL.M.
Intern - trainee

Department:

Former Interns

Section:

Public International Law/International Humanitarian Law/International Criminal Law
Summary
Kike Ajibade holds an LL.B in Law from the University of Warwick, and graduated from Leiden University with an LL.M cum laude in Public International Law in May 2018.
Before joining the Asser Institute, Kike completed an internship at the Immediate Office of the Registrar at the International Criminal Court. She has also worked as a legal intern for the African Foundation for International Law and as a Research Assistant to Dr. Mamadou Hébié.
Her interests include international migration and refugee law, international humanitarian law, transitional justice and victim participation, and the regulation of emerging technologies in international law. Kike is currently working on a PhD proposal.
She is a native English speaker, fluent in Yoruba, and literate in German. She is currently learning Dutch and Spanish.