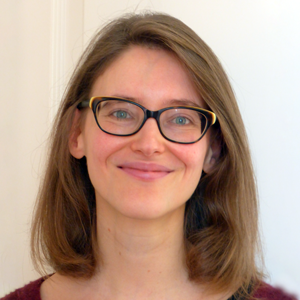 Maaike van Helden MA
Executive Secretary

Department:

Secretariat of the Board
Profile
Maaike received undergraduate degrees in both Film Studies and Literary Studies from the University of Leiden. She went on to complete a research MA at the University of Amsterdam's Media Studies department, where she also worked as teaching assistant. Her graduate research focused largely on the varied meanings and relationships generated by the combination of image, motion, text, and physical medium. During her studies, she also sought to acquire a greater number of languages. She hopes to continue improving her Hindi, French, German, and Russian, and has recently started to teach herself Turkish.
After graduation, Maaike transitioned into a docent position at the Media Studies department. She spent several years teaching a variety of subjects across its two undergraduate programmes, and developed several new elective courses focused on cross-media adaptation, remaking, and film style.
In addition to her university work, Maaike has worked as freelance translator for close to a decade, with a recent focus on graphic novels. Her most recent book translations include a biography of Andy Warhol and an in-depth work of illustrated journalism on Canada's northernmost First Nations peoples.