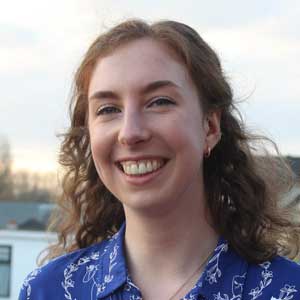 Megan Gethin BA
Intern - trainee

Department:

Interns

Section:

PR & Communication
Profile
Megan is an Irish citizen currently completing her Master's degree in Religion, Conflict and Globalization in the University of Groningen. Her current research focuses on securitization policies across Western Europe, and the implications on human rights and civil liberties for groups which are disproportionately affected by these securitizing discourses and laws. Other research interests include secularism, religious diversity, migration and counterterrorism.
Prior to her Master's, Megan graduated with a Bachelors in History and Sociology, from Queen's University Belfast in 2018.
During her time spent in Belfast, she began writing for the student newspaper, The Gown, on human rights news and activism. As well as that, she worked closely with Amnesty International NI, and volunteered with the Northern Ireland Human Rights Festival and other cross-community led initiatives and organisations. This sparked her interest in human rights, activism, public relations, and communications.
Combining her creative intellect and interest in academia, research, and human rights law, ASSER will be a suitable fit for her research interests and career goals.