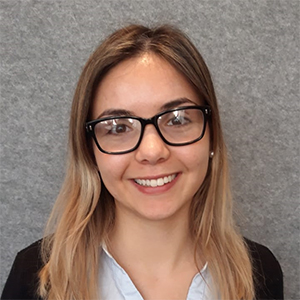 Nisrin Ben Slima
Intern - trainee

Department:

Interns

Section:

Private International Law
Summary
Nisrin Ben Slima is currently studying International Business Law and Business Management (LL.B.) at the Westphalian University of Applied Sciences in Recklinghausen in Germany and will prospectively graduate in August 2019.
Her major classes during her studies are Comparative Law, International Private Law, Trade Law and Foreign and Monetary Trade. In 2018, she was a National Model United Nations delegate in New York City for the Republic of South Africa in the Peacebuilding Commission. Furthermore, she has done an internship at the German Embassy in Luxemburg.
In the near future she intends to do her Master's degree in European Business Law at the Lund University in Sweden.