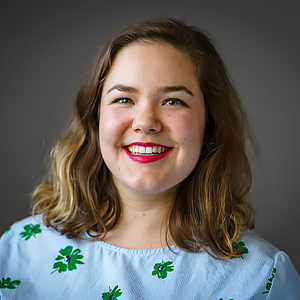 Pauline Bove LL.M.
Intern - trainee

Department:

Former Interns

Section:

Public International Law/International Humanitarian Law/International Criminal Law
Summary
Pauline graduated from the University of Leiden in 2016 and 2017, where she have obtained respectively a LL.M. in Public International Law, specialised in International Humanitarian Law and an Advanced LL.M. in European and International Human Rights law. She also has a Bachelor's degree in Law specialised in comparing Common Law, French Law and Spanish Law from the Catholic University of Lille.
During Pauline's studies at the Catholic University, she was the vice-president of the European Association, a freelance writer for the faculty's newspaper as well as the founder of the FLD Model United Nations Delegation. These activities have raised her curiosity to pursue a career in the international sphere.
Working in a multinational sphere was made possible for her by doing internships at the Embassy of Peru in the Netherlands and at the Office of the Prosecutor of the International Criminal Court. Pauline was also able to acquire further legal skills by interning at law firms such as Clifford Chance LL.P. in Paris and Rubio Leguia Normand in Lima.
Pauline speaks fluent English, French and Spanish and have basic knowledge of Dutch and Italian.