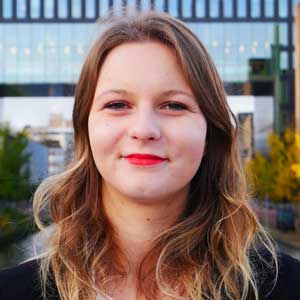 Zofia Kostrzewa
Intern - trainee

Department:

Interns

Section:

PR & Communication
Profile
Zofia is a student of the BSc Politics, Psychology, Law and Economics from the University of Amsterdam where her thesis explored the securitization of European development aid to Latin America through an intersection of law and politics.
Prior to joining Asser, Zofia was a research and communications intern at the International Institute of Social Studies and the Centre for Frugal Innovation in Africa. She also previously interned at the Presidential Palace in Poland and the United Nations Development Program in Belarus. In the future, she hopes to work at the intersection of conflict, security, development and international law.
Though originally from Poland, she has lived in Kazakhstan, Belarus, and Spain before coming to the Netherlands. She is fluent in English, Polish, Russian and Spanish, and is currently learning Dutch.