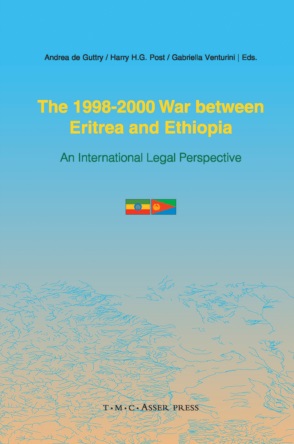 The 1998-2000 War Between Eritrea and Ethiopia - An International Legal Perspective
2009
Order
The war that raged between Eritrea and Ethiopia from 1998 to 2000 has caused great loss of life and tremendous devastation. This book analyses from an international legal perspective the nature and the state of the boundary conflict preceding the actual armed conflict, the military actions themselves as well as developments in the aftermath of the military activities, like the role of the UN peace-keeping deployment and the responsibility for the multitude of explosive remnants of the war.
The authors address the complex issues of responsibility for the use of force, violations of humanitarian law and 'borderline' issues regarding situations where the law of armed conflict and the (successive) law of peace meet. Ample attention is paid to the decisions of the Eritrea-Ethiopia Claims Commission and the Eritrea-Ethiopia Boundary Commission.
The analysis of this war is not limited to international legal issues, but has been placed in a wider than strictly legal perspective. It is a valuable work for academics and practitioners in international law, political scientists, diplomats, civil servants and historians.
Andrea de Guttry is Professor of International Law at the Scuola Superiore Sant'Anna di Studi Universitari e di Perfezionamento, Pisa, Italy. Harry Post is Professor of International Law at the Università degli Studi di Modena e Reggio Emilia, Italy. Gabriella Venturini is Professor of International Law at the University of Milan, Italy.
Available for download