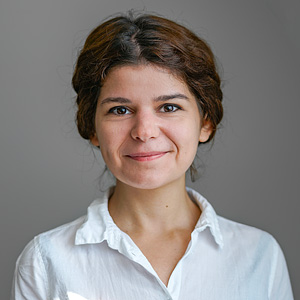 Anna-Maria Andreeva MSc
Research Assistant

Department:

Research Department
Summary
Anna-Maria has an MSc degree in Crisis and Security Management from Leiden University and is particularly interested in the effects of conflict in local contexts, and counterterrorism in international policy development and implementation. Her master thesis topic was on the internal narratives in terrorist propaganda, with a focus on the Islamic State's official media outlets. She also holds a BSc degree in Anthropology from Brunel University (London), with a final thesis topic on the social-economic, political and cultural attitudes to migration in southern Italy.
Anna-Maria's key areas of interest are conflict analysis and prevention, international project work in (post-)conflict settings, international humanitarian law, human rights, and approaches to counterterrorism.
Anna-Maria is fluent in Bulgarian and English, has working level Italian, and beginner Dutch.