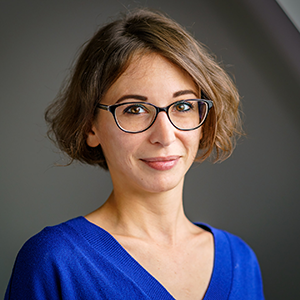 Dr Berenice Boutin
Researcher

Department:

Research Department
Summary
Dr Berenice Boutin is a researcher in international law at the Asser Institute. Her work focuses on international responsibility, security, and new technologies.
Berenice is currently leading a research project on the Conceptual and Policy Implications of Increasingly Autonomous Military Technologies for State Responsibility Under International Law, for which she obtained funding from the Gerda Henkel Stiftung. She is responsible for the organisation of the Asser Institute's Winter Academy on Artificial Intelligence and International Law. Berenice is also member of the Editorial Board of OXIO, and Associate Fellow with the SHARES Project.
Areas of expertise include:
International responsibility: state responsibility, responsibility of international organisations, shared responsibility
Multinational military operations and international law
New technologies (including artificial intelligence) and international law
Twitter: @bereniceboutin
Publications
Education
Berenice holds a PhD in international law from the University of Amsterdam (2015), and Masters in law from the University of Amsterdam (2010) and the University Paris I Panthéon-Sorbonne (2008).
.