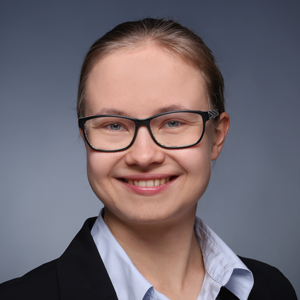 Cathleen Berg LL.M.
Visiting researcher

Department:

Visiting Research Fellows

Research strand:

Transnational public interests: constituting public interest beyond and below the state

Main fields of interest:

EU External Relations Law

EU Law
Profile
Cathleen Berg is a Doctoral Candidate at the University of Bayreuth (Bayreuth, Germany), where she also worked as a research and teaching assistant after graduating with a law degree from the University of Bayreuth in 2018 (First State Examination). She is carrying out research on EU law and public international law, with a specific focus on EU external competences and mixed agreements. Recently, she published a case note on Opinion 1/19 of the Court of Justice and was invited to speak at the pre-conference workshop of the ESIL Interest Group on International Organisations on the EU's role in the institutionalization of climate security (2022 ESIL Research Forum, Glasgow). After spending five months as a visiting PhD Student at the Vienna University of Economics and Business (Vienna, Austria), she is currently spending a three month research stay at CLEER. At CLEER, she is carrying out research on the international responsibility of the EU and its Member States for breaches of incomplete mixed agreements.