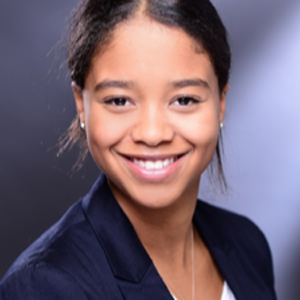 Sarah Joyce Ezekiel LL.M.
Intern - trainee

Department:

Interns

Main fields of interest:

EU Competition Law

Transnational Sports Law
Profile
Sarah Joyce has recently graduated from the University of Amsterdam with an LL.M in European Competition Law & Regulation. Her thesis examined the relationship between EU Competition Law and Sports Governance and dealt with the question how EU Competition controls the private governance of sport. During her studies she also participated as part of the UvA team in the Herbert Smith Freehills Competition Law Moot Court, where the team got First Runner-up and she received an individual award for Advocacy Skills.
Previously, she has obtained her First State exam in law from Humboldt-University Berlin. As part of her studies, she attended King's College London, where she completed her specialization in EU Competition Law. This greatly influenced her decision to apply for the Masters program of EU Competition Law and Regulation at the University of Amsterdam.
Her main interests are the interaction between EU competition law and transnational sports law, as well as the role of private sports governing bodies under EU competition law. At the Asser Institute Sarah Joyce will be working as a research assistant in the field of transnational sports law.