ISLJ Annual International
Sports Law Conference
25-26 October 2018 in The Hague


We just wrapped up our second ISLJ Annual International Sports Law Conference on 25–26 October 2018 in The Hague. This year's edition touched upon many of the burning issues in international sports law and governance, such as the impact of human rights in sports, the role of science in the regulation of sports, and the increasingly important intersection between competition law and the private rules of sports governing bodies.
This year's distinguished keynote speakers were:
Franck Latty is a law professor at the Université Paris Nanterre and the author of a ground-breaking academic study on the lex sportiva.
Margareta Baddeley is a law professor at the Université de Genève and an expert on the interaction between Swiss law and the private regulations of sports governing bodies.
Sylvia Schenk is a German lawyer, a CAS arbitrator, and a member of FIFA's Human Rights Advisory Board.
On this website you will find all necessary information related to the conference. Registration for this year is closed. Please stay tuned for next year's conference and see you in 2019.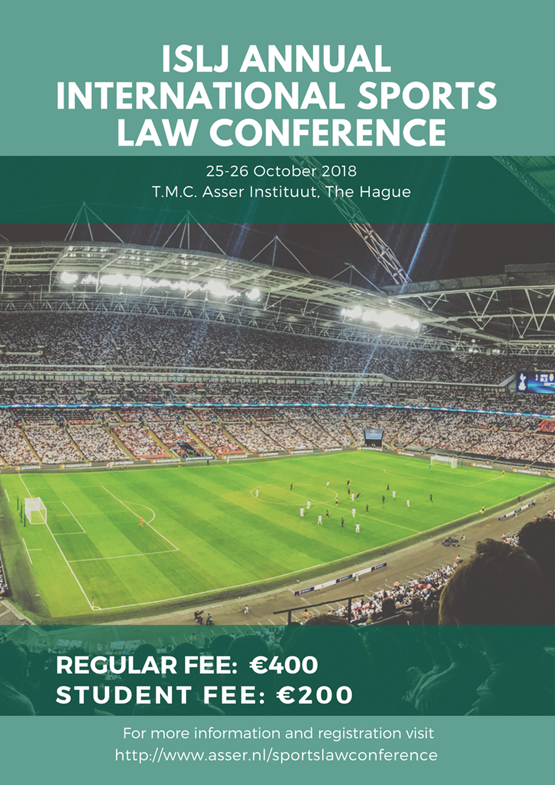 Supported by: