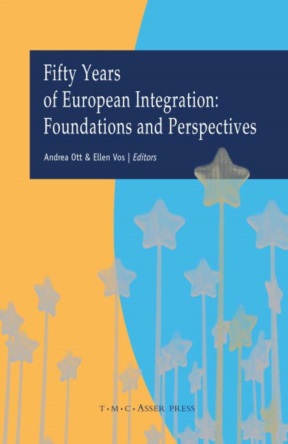 Fifty Years of European Integration: Foundations and Perspectives
2009
Order
On the occasion of the 50th anniversary of the European Economic Community and the 15th anniversary of the European Union, this book brings to the fore 50 years of European integration. It reflects on the foundations of these entities, their present state and their future. It focuses on three important themes that have gained particular importance throughout the years: (1) the constitutional architecture of the Treaties and the role of the institutions and other bodies within the institutional setting; (2) the need for further integration and the possible limits or needs for a more differentiated approach to integration, and (3) the EU's borders and identity, including the issues of enlargement, European neighbourhood policy and EU citizenship. In conclusion, the book raises the question whether the European integration process can serve as a model for other regional integration processes. Hence, it compares the South American, African and Asian integration processes and tries to detect commonalities and differences in relation to the European Union integration process.
The unique character of this book will be particularly appealing to practitioners working in or with the EU institutions and law, both inside the EU as outside, in America, Africa and Asia. It is a valuable source of information for master and graduate students in European law and European studies, and those interested in other regional integration processes.
The Editors of the book are both affiliated to Maastricht University, Maastricht, The Netherlands, and working in the department of European and International Law. Andrea Ott as a Senior Lecturer in European Union Law and Ellen Vos as a Professor of European Union Law.
Available for download