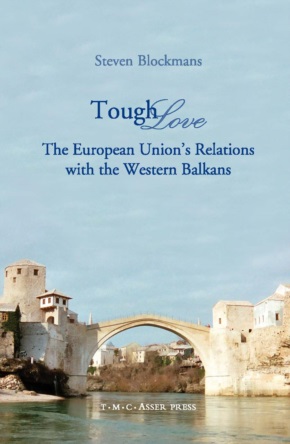 Tough Love - The European Union's Relations with the Western Balkans
2007
Order
The European Union has come a long way in the Western Balkans in just a few years. Where, in the 1990s, the EU stood by and watched the Balkans burn, it was the US, within NATO, that acted decisively to stop the wars. In the aftermath of the Kosovo crisis, the Union finally found its voice to say no to a new armed conflict in the heart of Europe. As part of the international presence in the region, the EU adopted sanctions, brokered political agreements, launched its first-ever police and military missions and directed economic, legal and administrative reforms to eradicate the roots of instability. Yet, despite the comprehensive nature of the Union's actions, its strategies have been marked by confusion, its actions by concurrent or competing mandates of other international organisations.
As the Western Balkans still contain the possibility of a genuine security threat, there is a real imperative to move the region as a whole from the stage of international protectorates and weak states to the stage of accession to the euro-Atlantic organisations to which they aspire. The author argues that, under the leadership of the European Union, only a 'tough love' strategy, based on a firm but fair application of the conditionality principle, can lead to the integration of the Western Balkans into the European mainstream.
Dr. Steven Blockmans is senior research fellow in EU law and deputy head of research at the T.M.C. Asser Instituut, The Hague, The Netherlands.
Available for download

Blockmans Table of Contents