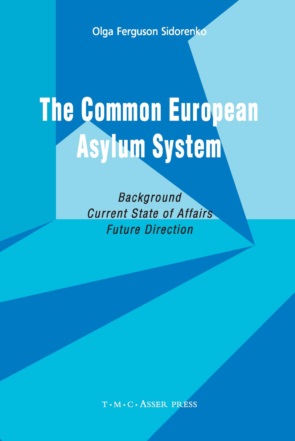 The Common European Asylum System - Background, Current State of Affairs, Future Direction
2007
Order
This book introduces the reader to the Common European Asylum System (CEAS), its background, its law and policy documents as well as its current state and future direction. The CEAS comprises the European Union's legislation and policy on asylum. Its objective is to attain similar sets of procedures and protection for asylum seekers and refugees in the EU Member States.
To assess the current developments of the CEAS, the author took the conclusions of the European Council meeting of Tampere as a yardstick. The implementation of the EU's asylum legislation in practice was also evaluated. For that purpose the implication of the CEAS at the national level had to be analyzed in at least one of the EU Member States. Slovakia, a new Member State, was chosen as an example because of its geographical position at the external border of the EU and the high number of asylum applicants within its borders.
The author analyzes asylum law at two levels: EU law and national law against the background of international law (the 1951 Geneva Convention Relating to the Status of Refugees). The Hague Programme, other policy instruments and the Treaty establishing a Constitution for Europe are also dealt with from an asylum perspective. Finally, a well-balanced critique of the CEAS is given, providing views and expectations concerning its future direction.
This book is important for all those who deal with asylum matters, such as practitioners, parliamentarians and NGOs. It serves as a reference for further discussions and studies in the context of the EU, and it will also be useful as a reference work for further EU enlargement and the development of the asylum system.
Olga Ferguson Sidorenko is currently employed as an Associate Legal Officer at the International Criminal Tribunal for the Former Yugoslavia. She obtained her law degree in 1998 at the Comenius University in Bratislava, Slovakia, and her doctorate in 2006 at the Erasmus Universiteit Rotterdam, the Netherlands. She lectured in International Law at the Comenius University and in EU Law at the Erasmus Universiteit Rotterdam and the University of Economics Bratislava.
Available for download